View the entire article here: 
https://www.apparelnews.net/news/2019/aug/15/whats-checking-long-beach-boutiquing-boom/
Port
402 St. Louis Ave.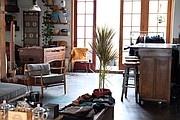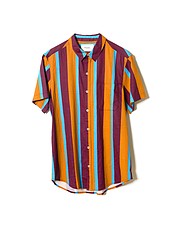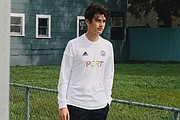 Jim Leatherman started his career in marketing and selling footwear and clothes for action-sports brands. In 2011, he opened Port in Long Beach's Retro Row district to sell a clothing brand of the same name as his footwear line, Broken Homme, which he founded with Josh Johnson. They also looked for clothes with a distinct Long Beach flavor.
"We were very focused on hyperlocal product that goes to our community," Leatherman said. "It also resonates with people outside the community."
Case in point: One of Port's top-selling items is a twill baseball cap that bears the felt letters "LB," for Long Beach. The caps retail for $39, said Anthony Fernandez, who works in Port's product development and in its bricks-and-mortar shop.
"It has a cult following," Fernandez said of the caps. "It's a way to keep representing the city when you are traveling."
Other popular items are Port T-shirts, which honor Long Beach's history. The brand's Souvenir Map tee features graphics of oil derricks, which bear testimony to the Long Beach oil boom of the 1920s.
There also are $28 T-shirts to honor Long Beach's architectural past, specifically the mid-20th-century architecture known as the Case Study homes, which were built in Long Beach by influential architect Edward Killingsworth.
T-shirts aren't the only hot item at Port. Short-sleeve, button-down woven shirts from the Long Beach–headquartered brand Polymer are available for $58.